I would suggest a Lagun table mount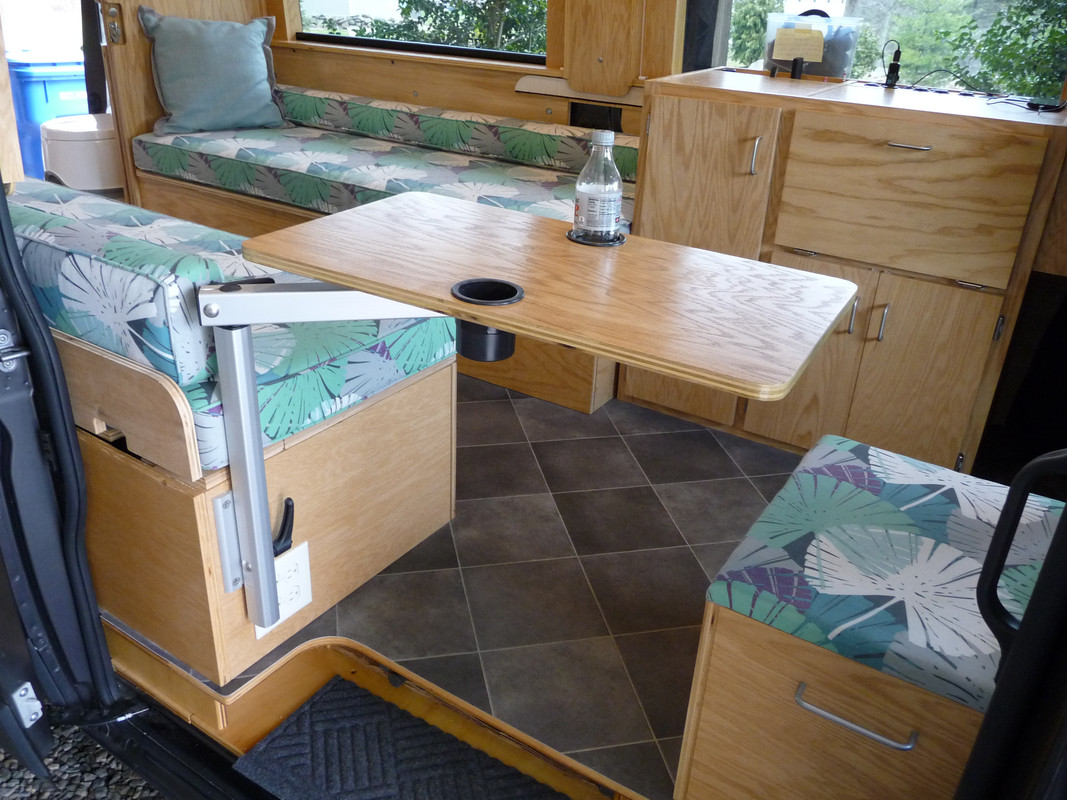 THe bottom mounting bracket allows you to adjust the height of the table so you can vary the height instead of leaning over to match with bed height. There may be a number of places you could mount it in the van to provide you with a adjustable height and position laptop desk. Plus, you would not have to lean over, your feet would fit under the "overhang"
More pics at:
https://www.promasterforum.com/forum/showthread.php?t=79298
Not cheap, but very useful! In my setup, I can even use it outside the door. Additional base mounting plates are available.
.