Discussion Starter
·
#1
·
Air suspension has surfaced a few times in other threads, but I think it warrants a dedicated thread of it's own, since the parent FIAT Ducato has so many options in this regard.
The Promaster's suspension is basically that of the Ducato (strut front, with leaf/beam rear), though with the V-6 engine, changes may of been made to the spring and damper rates.
Many of these options are available for only chassis versions of the Ducato for RV's or larger loads like box bodies for instance. Though, it seems some of these designs are available for van bodied Promaster/Ducato's as well.
Air suspension is of interest as you can tune the ride into the load that you have. For instance, if you have a real heavy load, regular springs in a 3500 chassis that can handle this would give a harsh ride when the van is empty - one of the first drive reviews has already commented on this. I would posit, that most work vans are empty almost half the time they are on the road.
Another good example, is RV's wish for a softer ride.
First up is VB air suspension:
http://www.vbairsuspension.com
VB makes air spring conversions for the regular Ducato as well as RV/chassis versions. Spring heights can vary almost 3 inches.
There are two basic types they offer, one design is the 2c, and the other is the 4c (VB has a 1c design, but it is only for older pre-2006 Ducatos).
For the 2c design, there are two offerings, one is a rear suspension design that retains the rear beam axle, but substitutes the leaf spring for a trailing link:
http://www.vbairsuspension.com/upload/files/00001592.pdf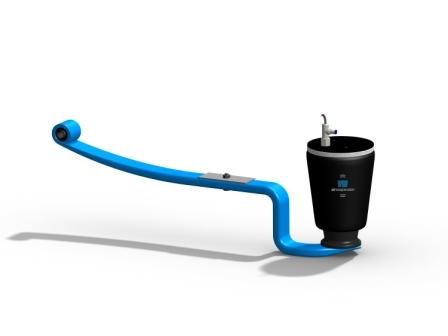 and a separate design for the front which seems to retain the stock front suspension linkage:
http://www.vbairsuspension.com/upload/files/00001591.pdf
and the other is a full 4 wheel replacement design that replaces the front springs with air bags as well, this looks like the 2C front and rear designs packaged together:
http://www.vbairsuspension.com/upload/files/00001900.pdf
VB also supplies helper air springs, as well as uprated steel springs. They don't supply to USA, currently. VB also sell springs for the AL-KO chassis, more on this next.
AL-KO is a German conglomerate, with an RV chassis and trailer segments. The Ducato is so popular in europe as a motorhome, perhaps because AL-KO makes a dedicated chassis which lowers the rear center of gravity even more than the stock Promaster height, as well as the design of the suspension. Look at the difference:
AL-KO's design seems a bit better than the stock Promaster rear beam axle. It has independent torsion bar springs with air spring helpers, and a regular damper:
It is offered in single and dual axle formats:
http://www.al-ko.co.uk/pages/system-description---assembly-5.html
http://www.al-ko.co.uk/edit/files/downloads/al-ko-amc-commercial-brochure-2010.pdf
Unfortunately, AL-KO suspensions are for OE's only and not for aftermarket sales.
Drive Rite is another firm that offers an air spring replacement for the rear suspension, but little detail is on their site: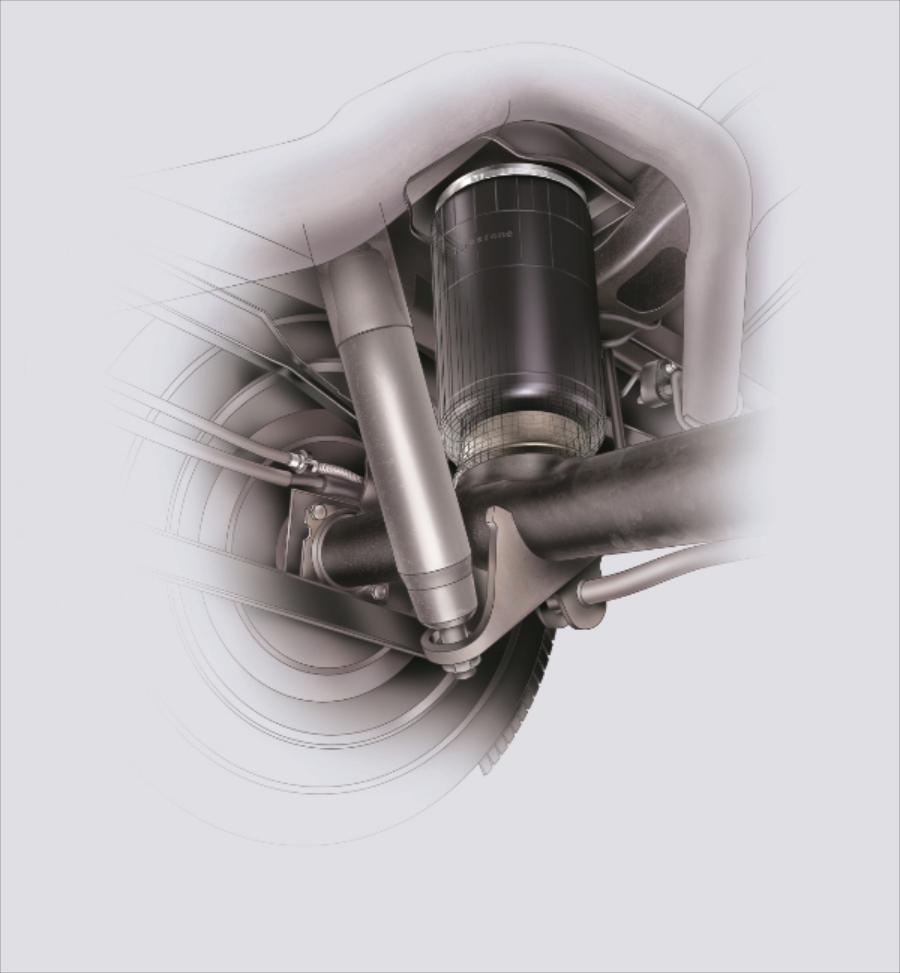 http://www.driveriteair.com/catalog...Id=140&yearId=181&categoryId=46&isSearch=true
The German motorhome specialist, Reimo, also has a variety of air spring replacements and helpers, but their website is hard to sort as it really doesn't have an English version:
http://www.reimo.com/en/D-accessories_store/DR-motorhome_technology/DRM-suspension_stands/