2014, 138WB, High Roof, Gas, SW MT
Hi,
A few pictures from the Yukon/Alaska trip we just got back from...
The ProMaster and the camper conversion did very well for the whole trip. I guess the formula is to carry tools to be ready for anything and nothing will go wrong
(except tires)
The Dempster Highway out of Dawson city is our favorite place -- this was our fourth time up there. Its 400 miles of gravel from Dawson, YK to Inubik, NT, but really wild, great mountain/Tundra scenery, and lots of wildlife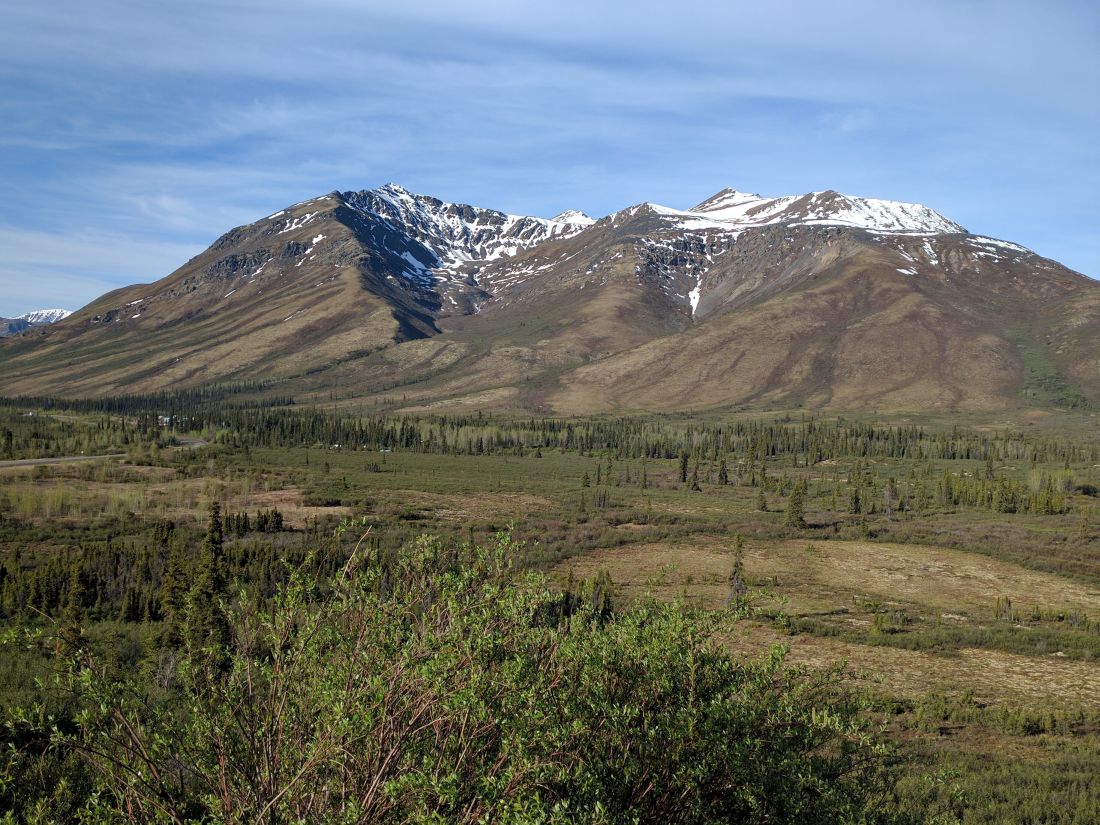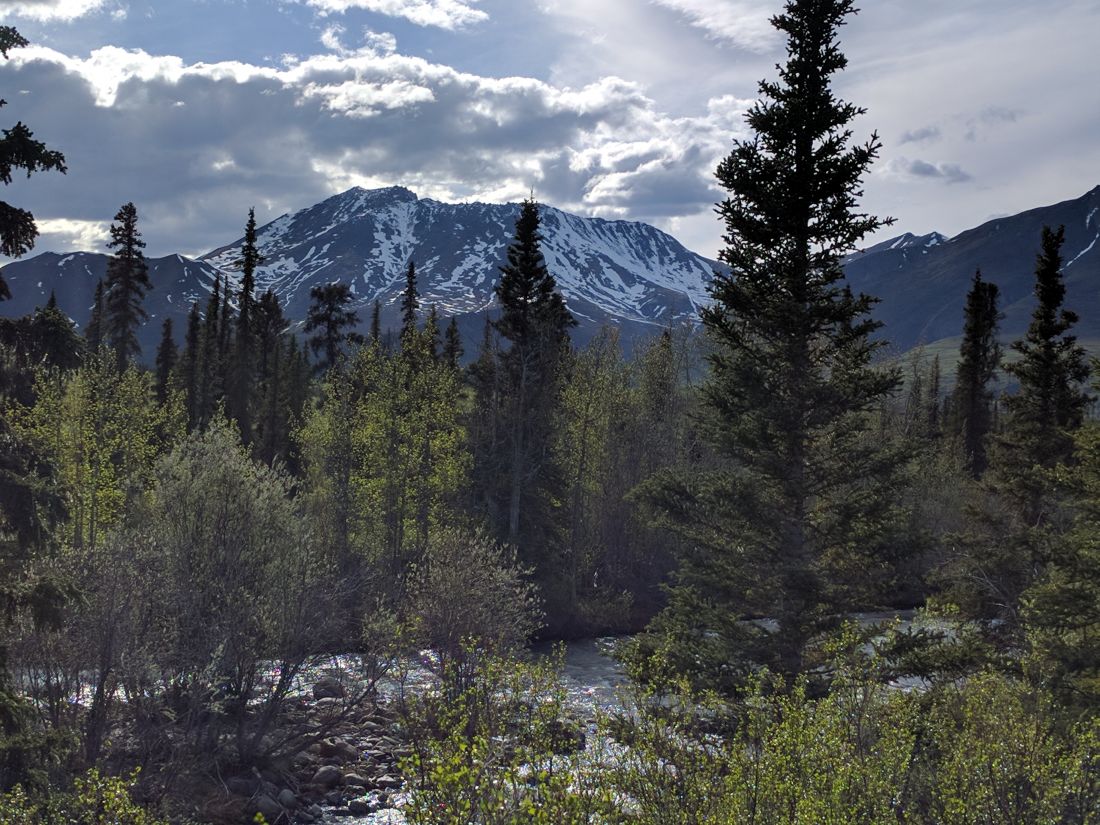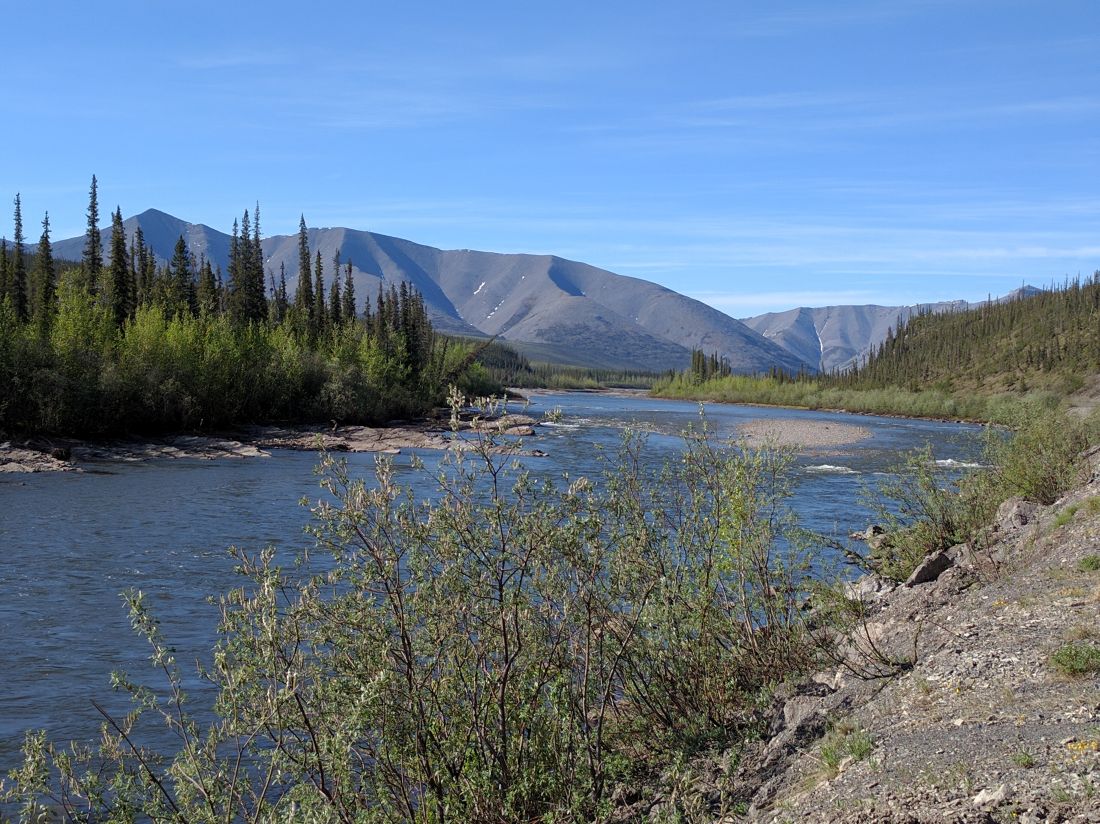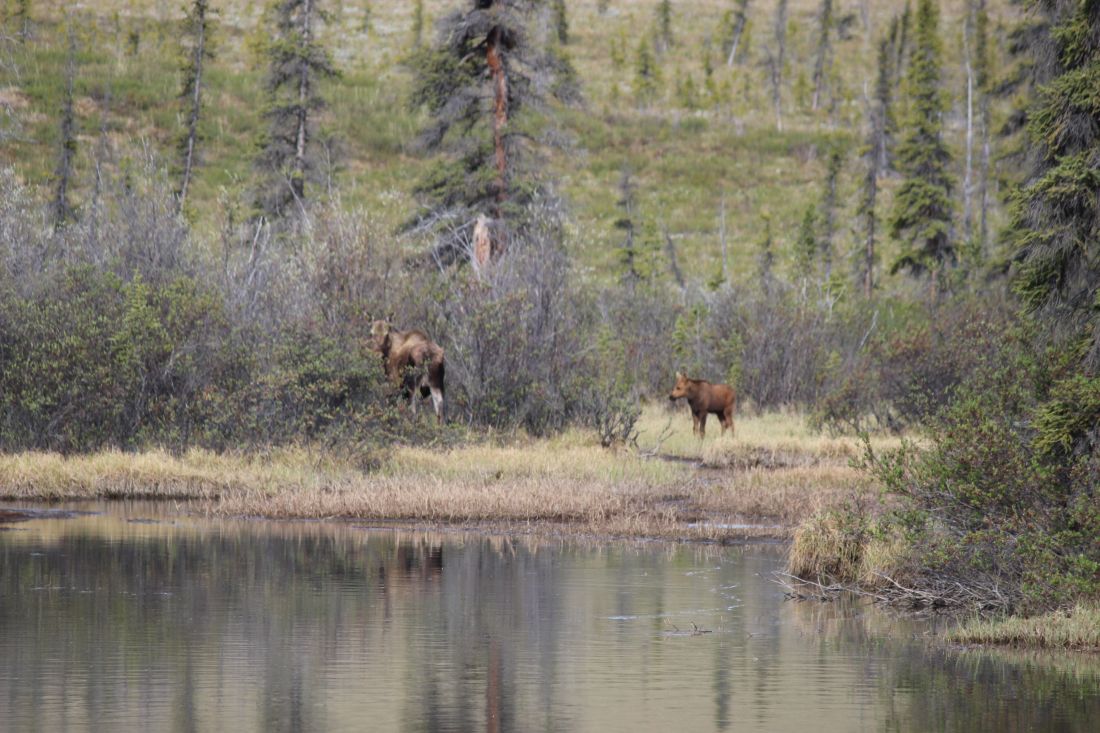 The Grizzly bear came on the road about 200 ft ahead of us and just slowly ambled down the road toward us and past us. Very calm and unconcerned about the PM.
The moose and calf were about 300 ft off the road -- we watched them for about 10 minutes.
As you go north on the Dempster, the vegatation turns from light conifer forest to Tundra.,,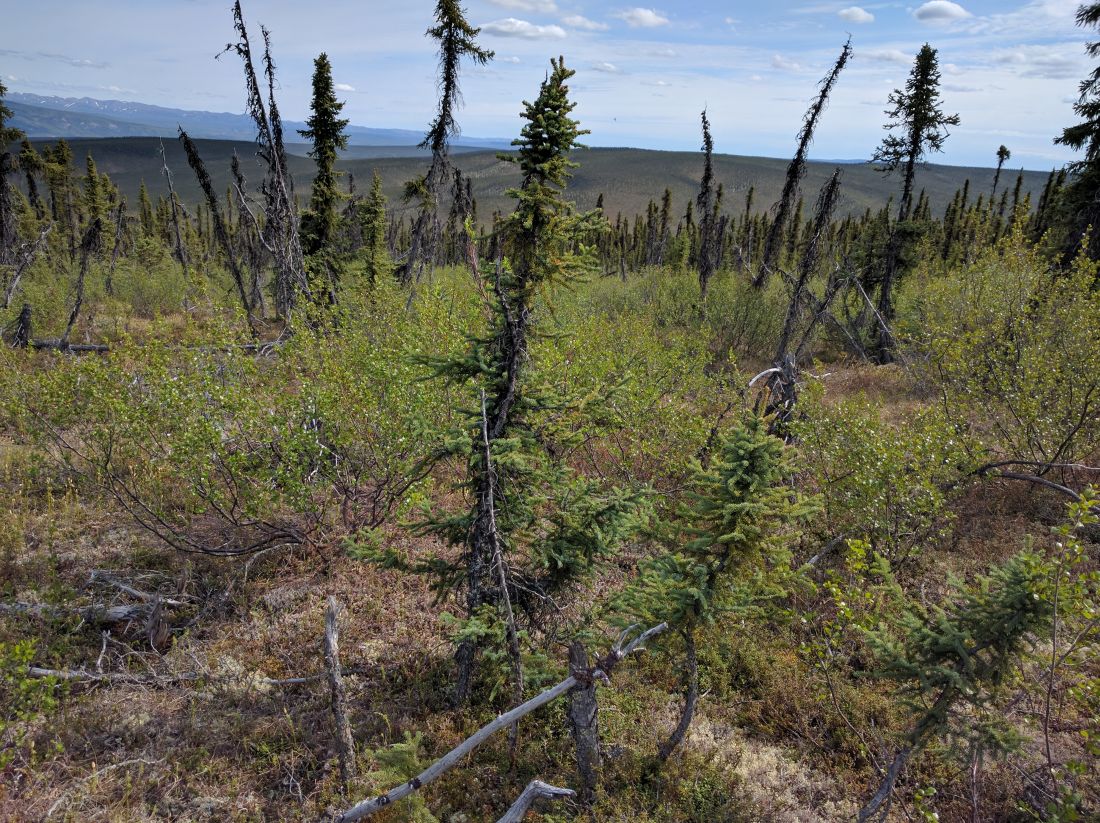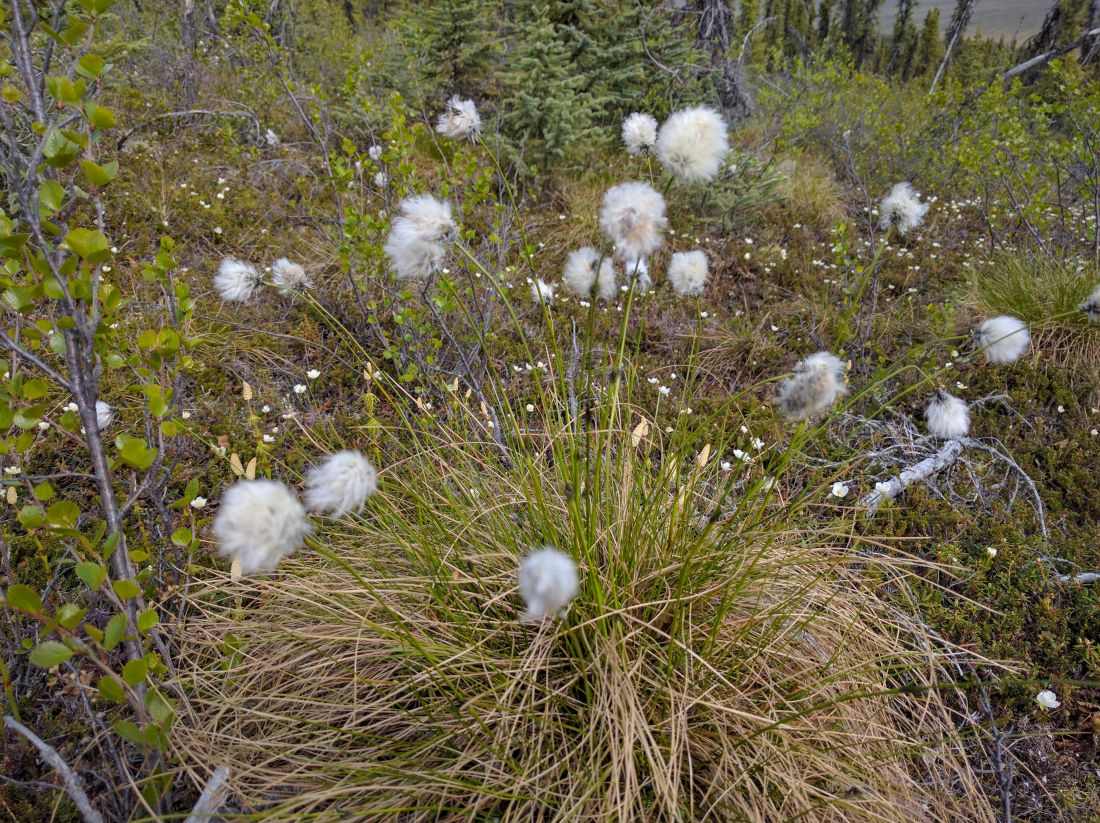 We did have a bigtime tire failure of one of the original Vancos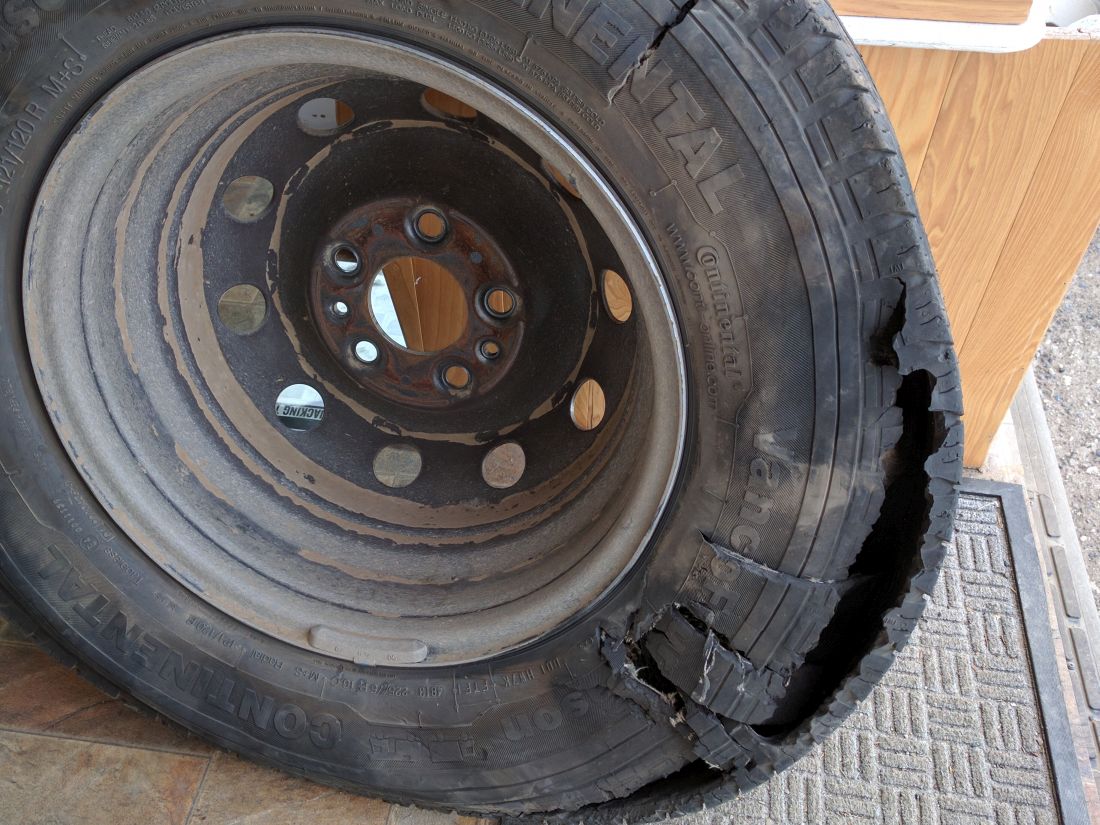 Put the spare on and limped into Eagle Plains, which is the only service along the highway until you get to Inuvik. We spent a day and a half there waiting for a couple new tires, but it is a nice facility and they were very helpful.
Anyway, if you want to get up north of the Arctic Circle, this is the best way I know.
Another thing that really interested me was gold Dredge 4, which is a few miles outside of Dawson City...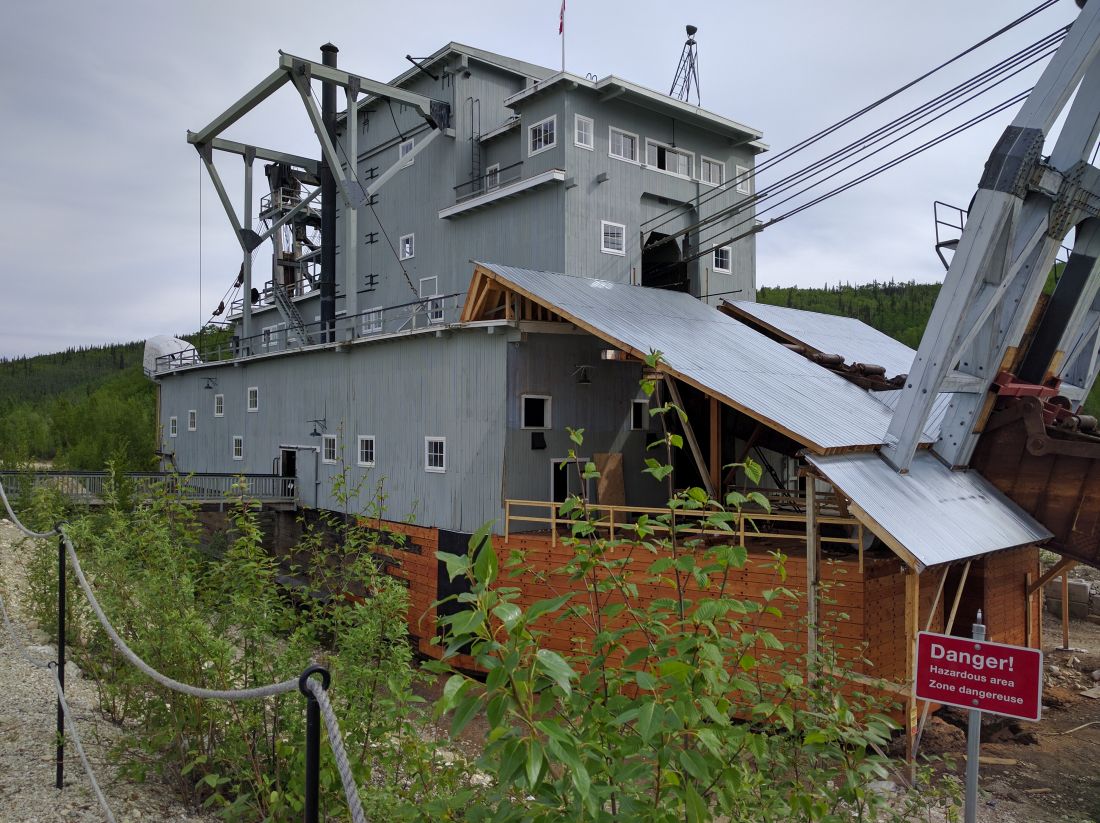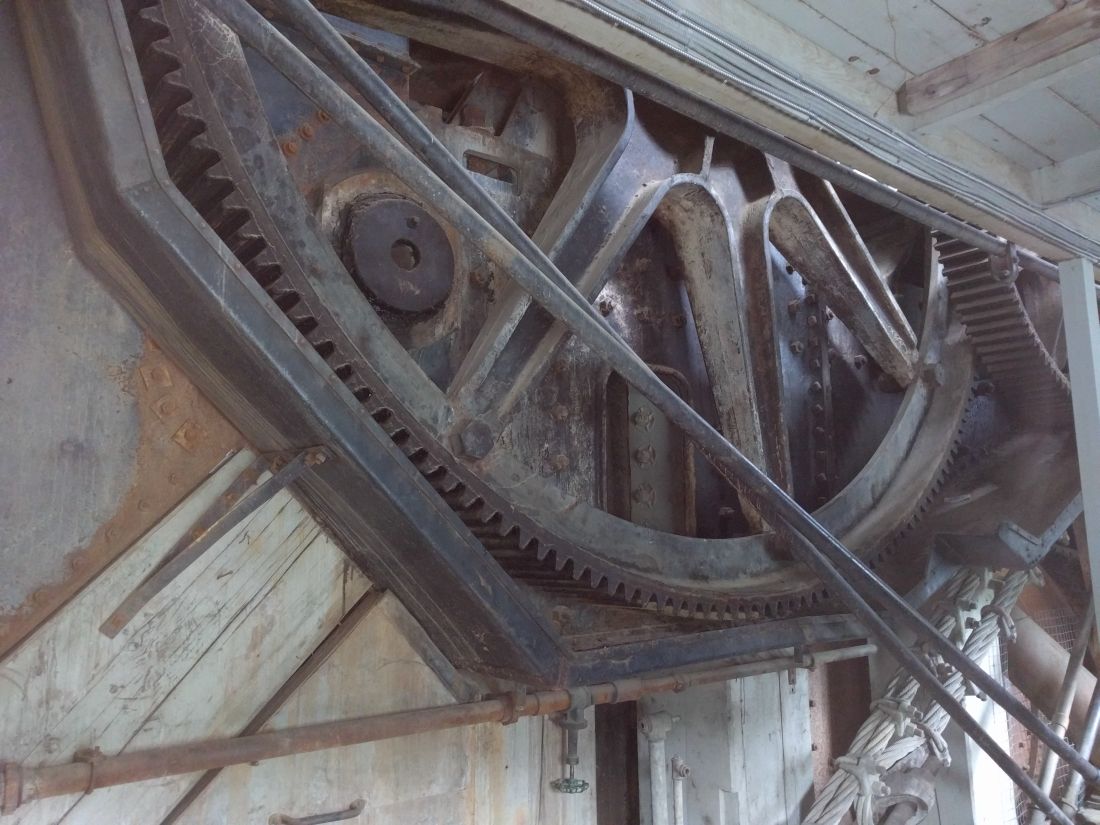 Parks Canada has restored it to near original condition and they offer an hour long tour that is very good -- takes you all through the dredge.
Valdez was also very nice...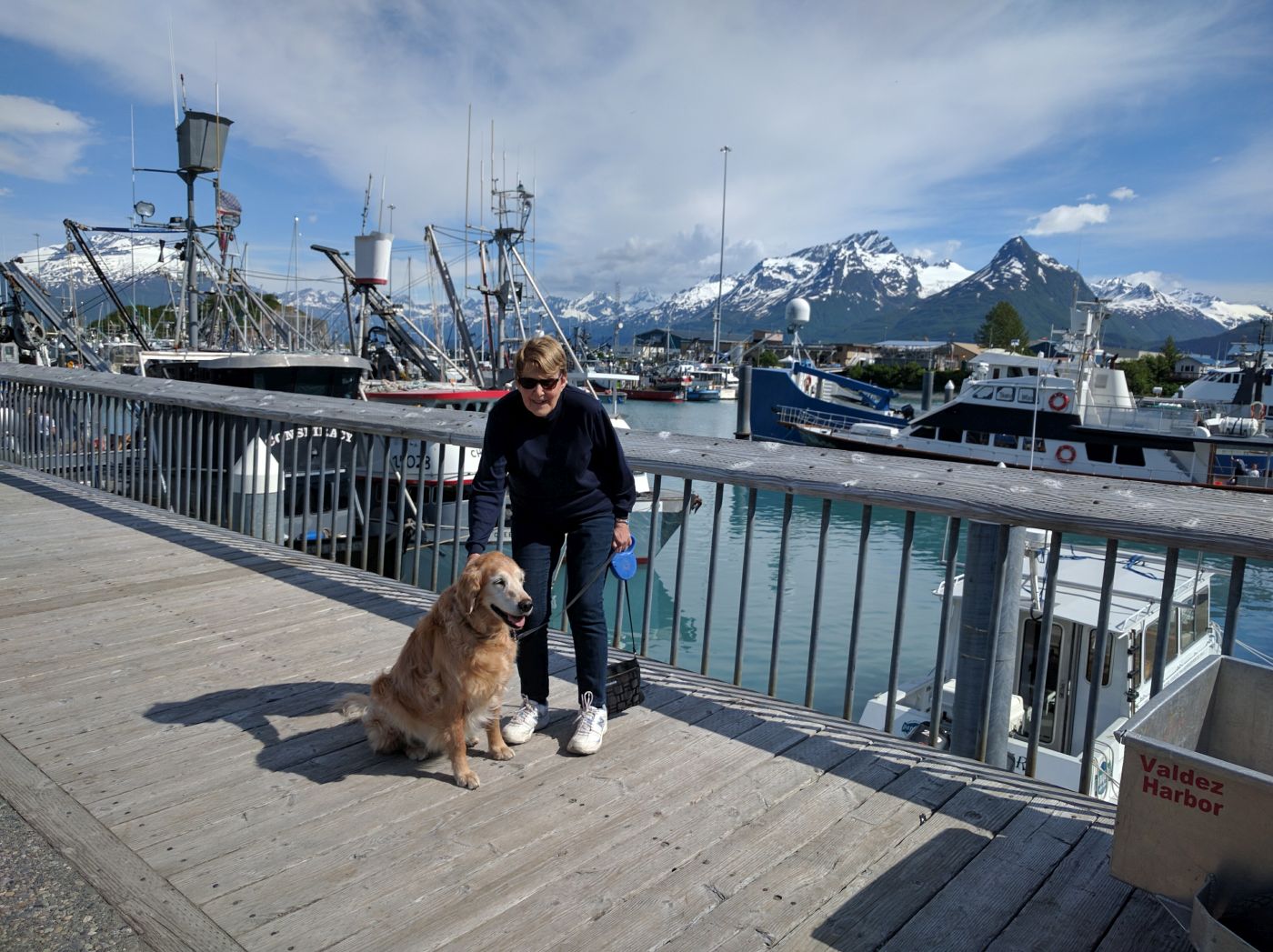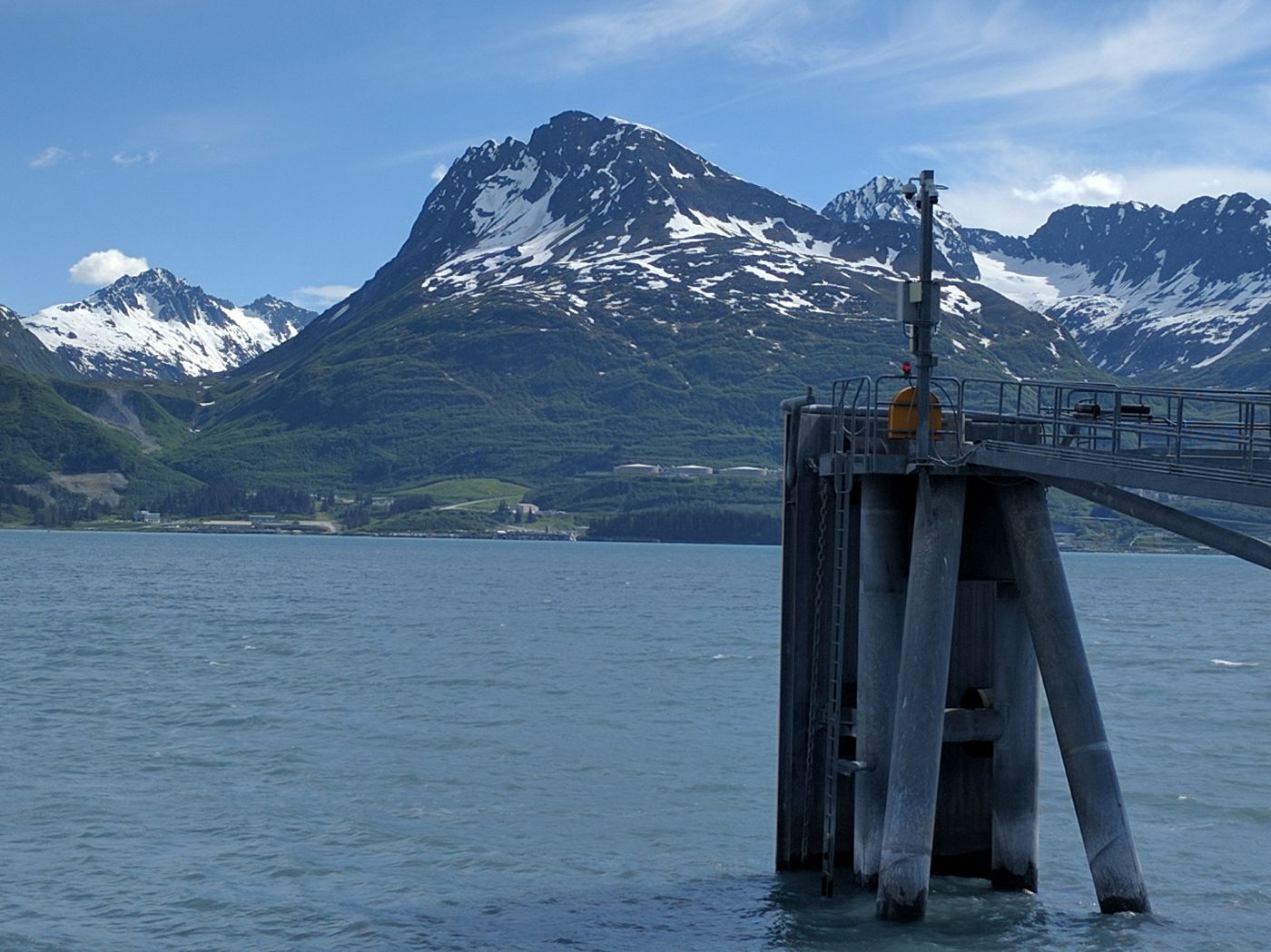 Camped next to these folks in a teardrop trailler...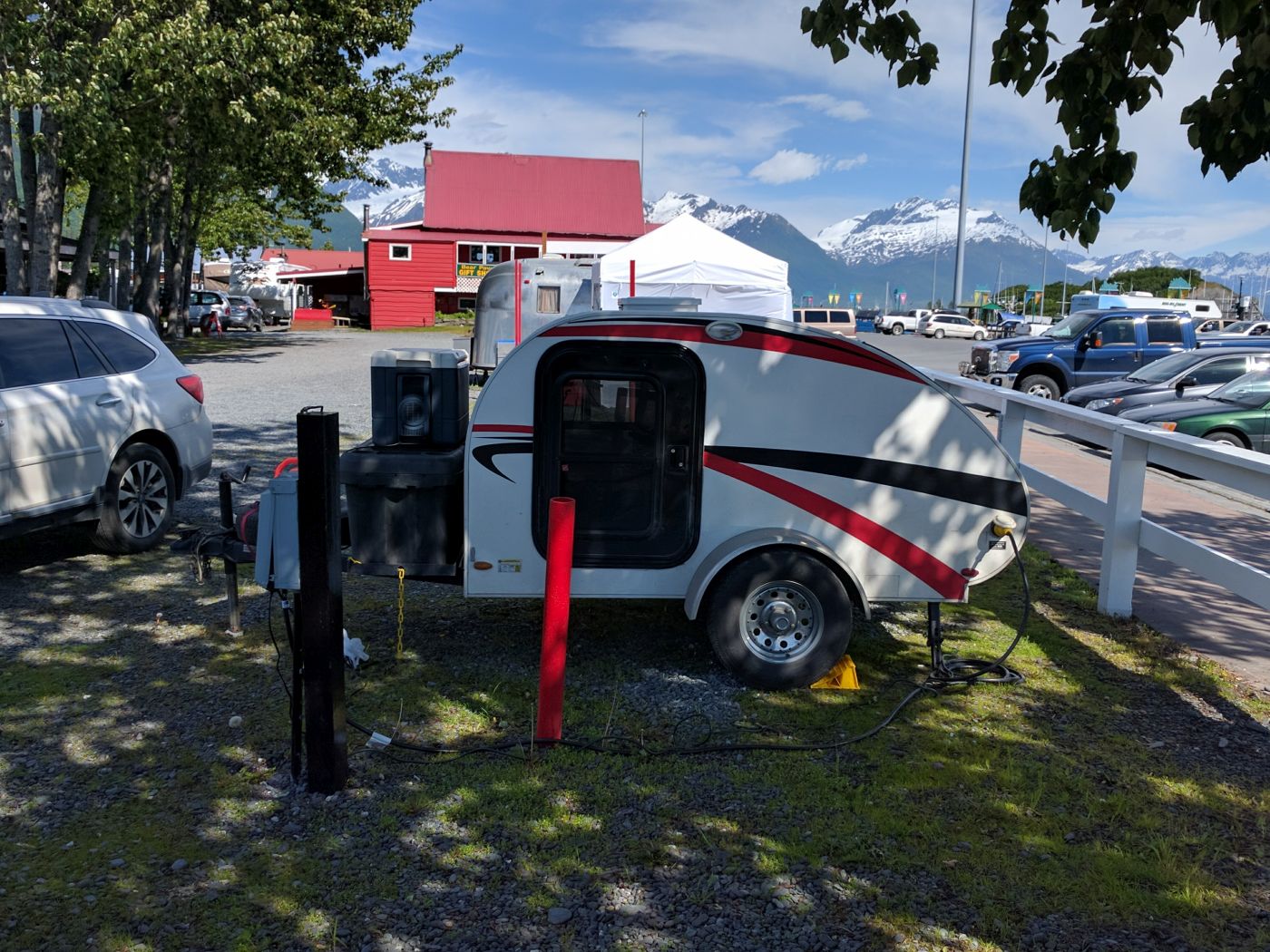 They had traveled all the way up from Waco and were still liking the teardrop lifestyle.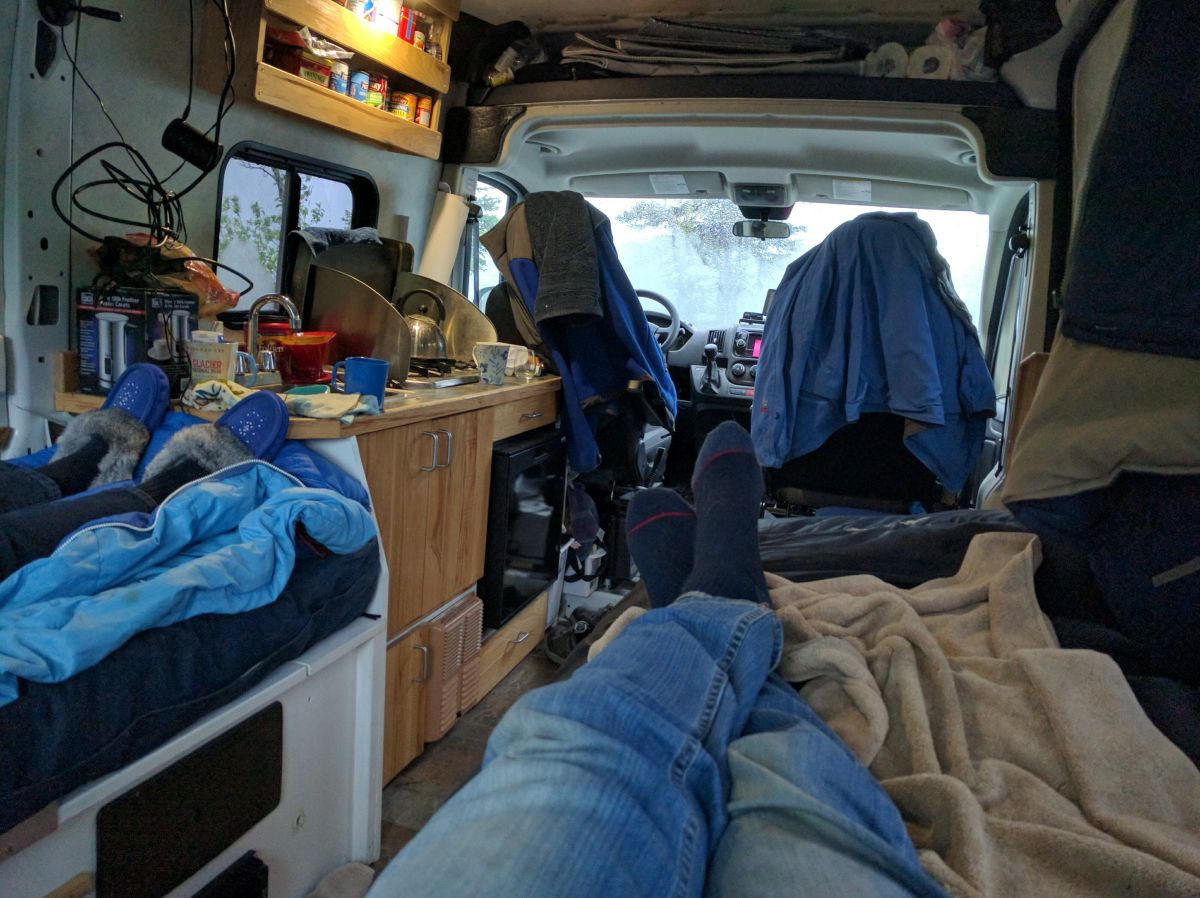 Our messy but comfortable PM at the end of the day.
I did a longer description with more photos on my site here...
http://www.buildagreenrv.com/the-big-yukon-trip/#Dempster_Highway
Also compiled a list of emergency equipment -- I'd like to hear what other folks carry on trips for emergencies and repairs...
http://www.buildagreenrv.com/emergency-equipment-camper-van/
Anyway, strongly recommend the Yukon/Alaska if you have the time -- hard to go wrong.
Gary