With a nod to COVID, Hiker's Paradise has a new toilet. For five years, my bag 'n bucket on an upturned stool worked just fine: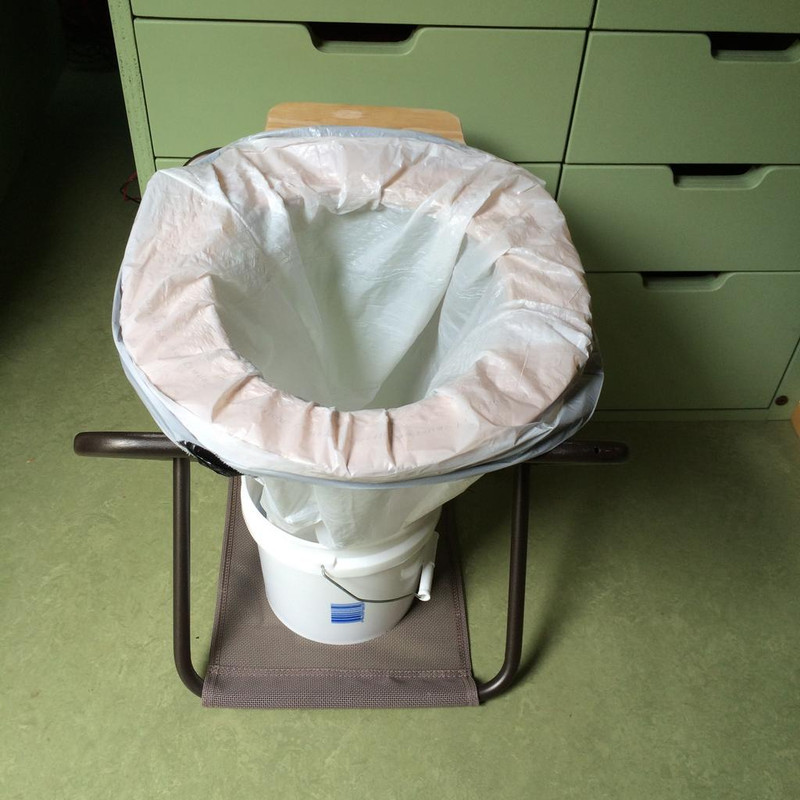 However, with COVID, the toilet becomes a daytime necessity instead of just a night time convenience. No more hopping into the convenience store rest room at will. Also, I had for some time contemplated how to have taller seating than the stool for eating at the table, and I wanted a convenient seat for putting on/taking off boots without having to swivel the seat.
The new toilet has a 12"x16" base and stands 19.5" tall.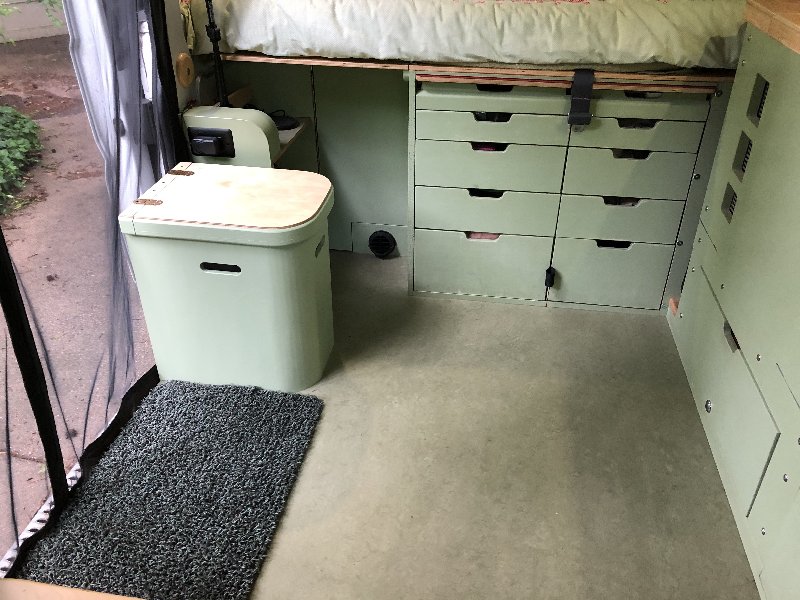 It sits at the rear of the slider 3" from the existing cabinetry.
Bolts attaching it to the cabinetry go through two shelves.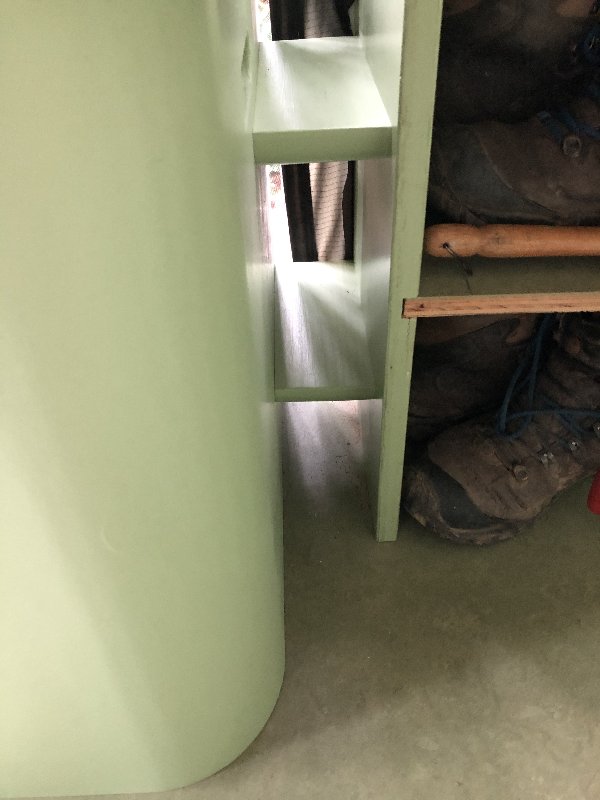 I have retained the bag 'n bucket system on the inside.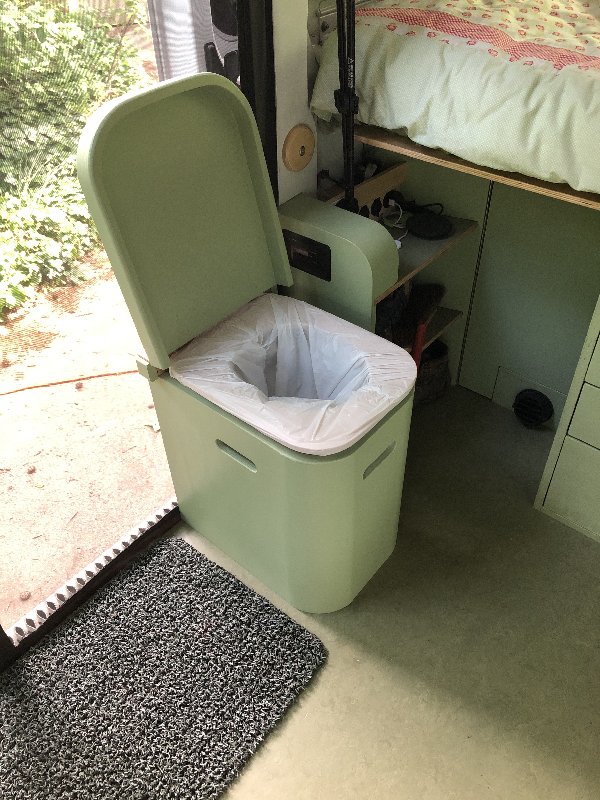 Behind the bucket, I can store two rolls of paper towels and two rolls of TP, thus freeing up storage space elsewhere. They also keep the bucket from sliding around.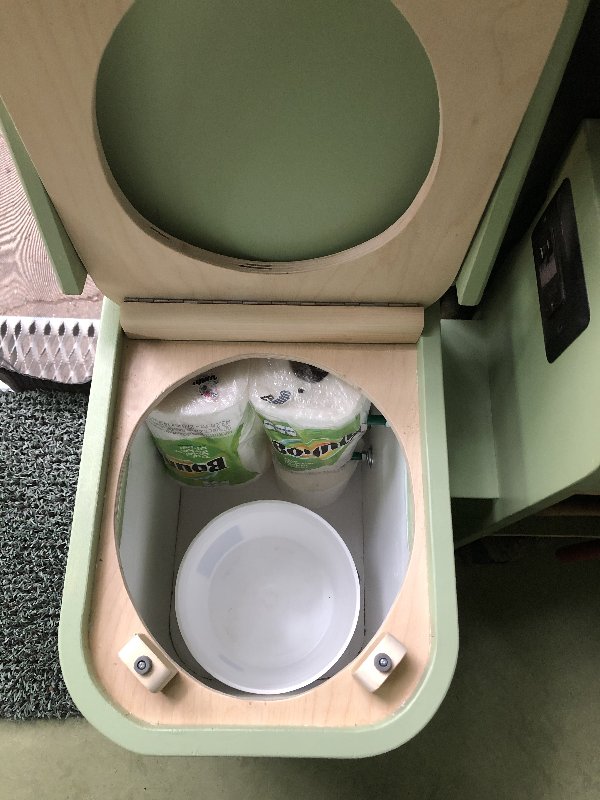 Because it is so low, it does not interfere with use of or view from the slider. Although I have always jealously guarded my open space (cue laughter from KOV, RD, and Proeddie), when I took it out to paint, I felt like something was missing. Plus, now even with a permanent toilet and the portable shower in place, there is still enough floor space for the two of us to move around.