Discussion Starter
·
#1
·
This PMC Wagon is my daily driver, and is normally empty. But I have some rather unique hauling situations I get into. So I had to set up the cargo area to suit those strange situations.
First, and most basic, I put eye bolts in the back corners. The bolts go through a nut and washer on top, then 1/2" plywood, then the factory carpet, then the floor, then two more washers and a locknut on the underside.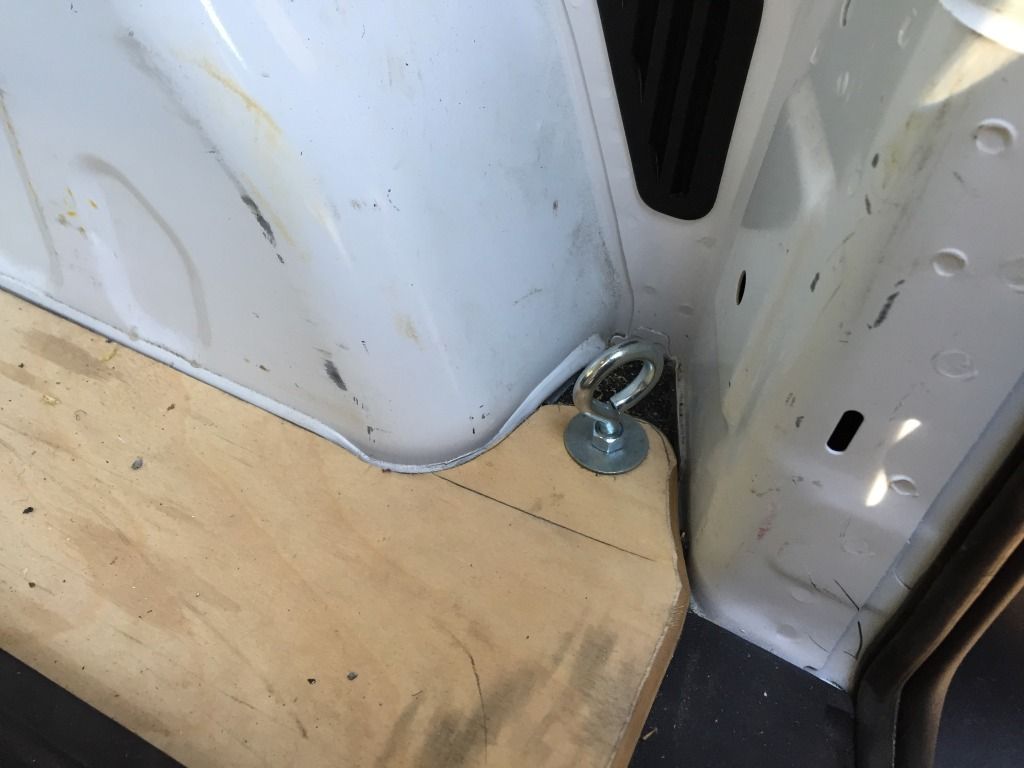 I wanted to do something similar at the front of the cargo area, but the sliding door mechanism makes bolting through the floor difficult. So I just welded two huge honkin' stainless washers together, and used the seatbelt anchor bolt to hold one of them.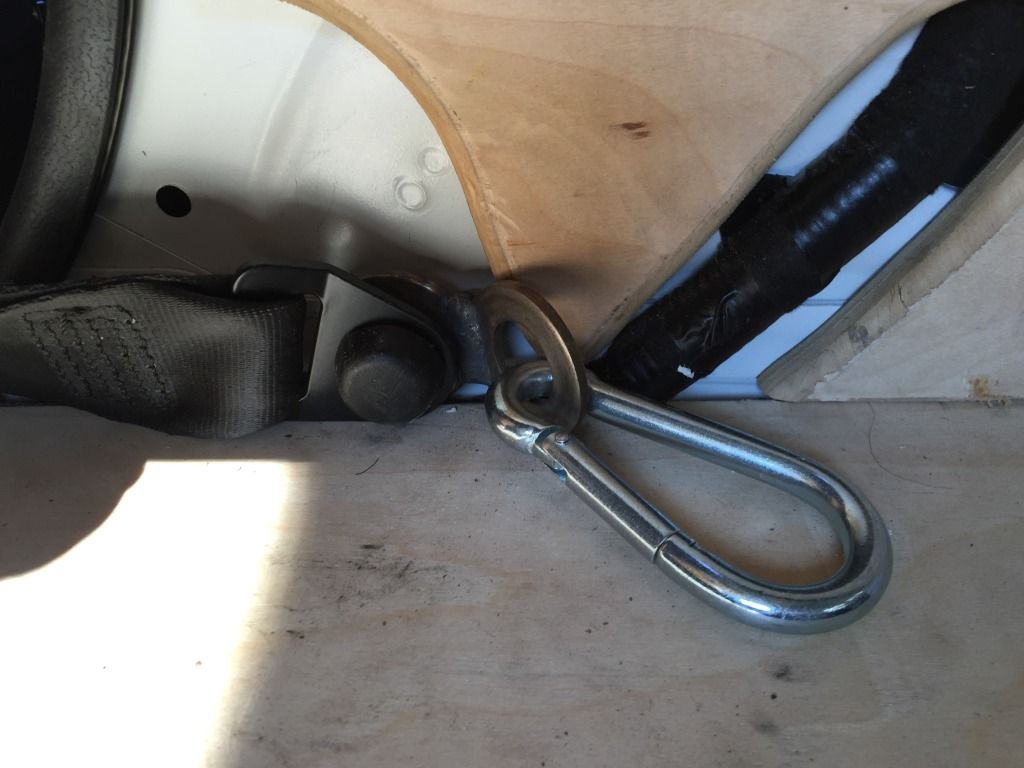 Along the side, I have an old first aid kit with straps, gloves, zip-ties, and other emergency things. Next to that is a canvas drop cloth (which you'll see again later) and then a black first aid kit (removable) with more supplies. Along with those, you'll see the steel brackets I made for "smuggler" mode.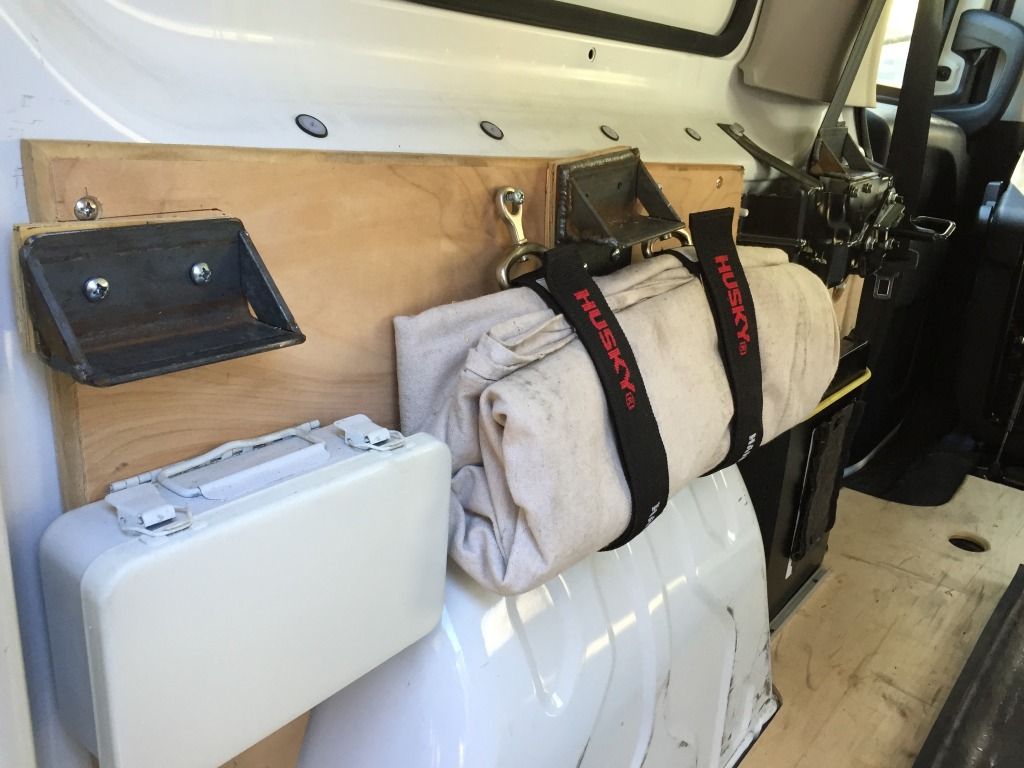 The steel brackets allow three 2x4s to rest across the cargo area. The 2x4s are cut to the same length, so it doesn't matter which one goes where. One of the pieces of wood has hooks along the underside, so I can hang small things from it, and they won't slide around the cargo area.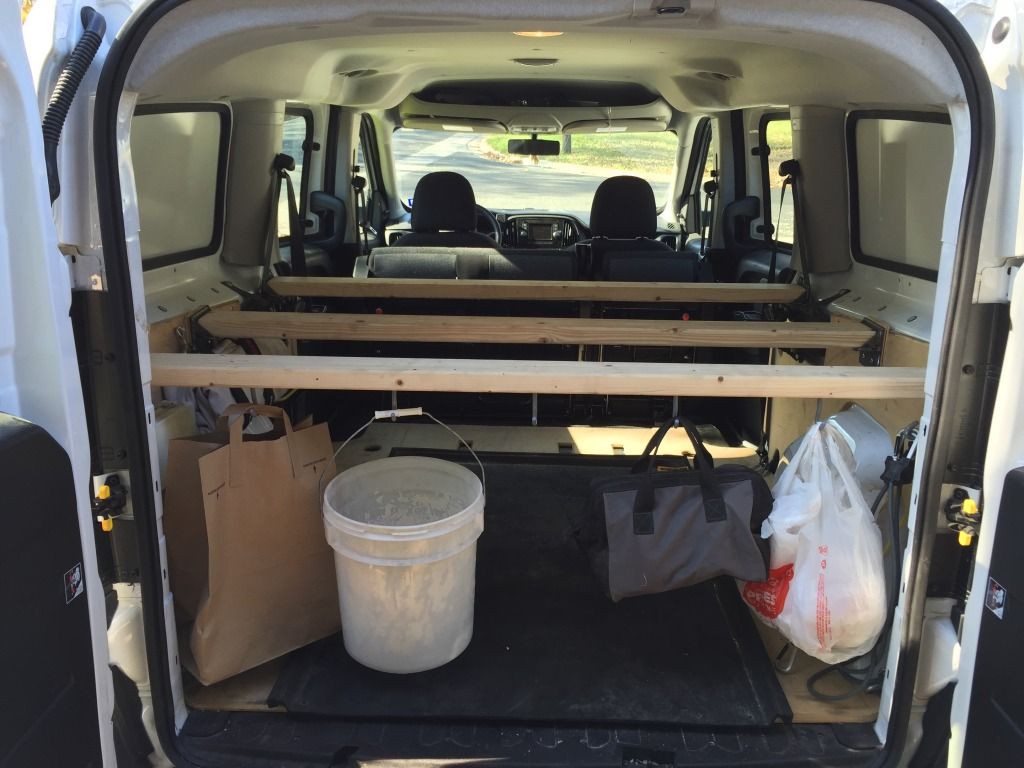 The tops of the 2x4s are at the height of the back seat, when the seats are folded and flipped. Shown here: 8' long fluorescent tubes resting on the wood and the seat, extending into the front seat area.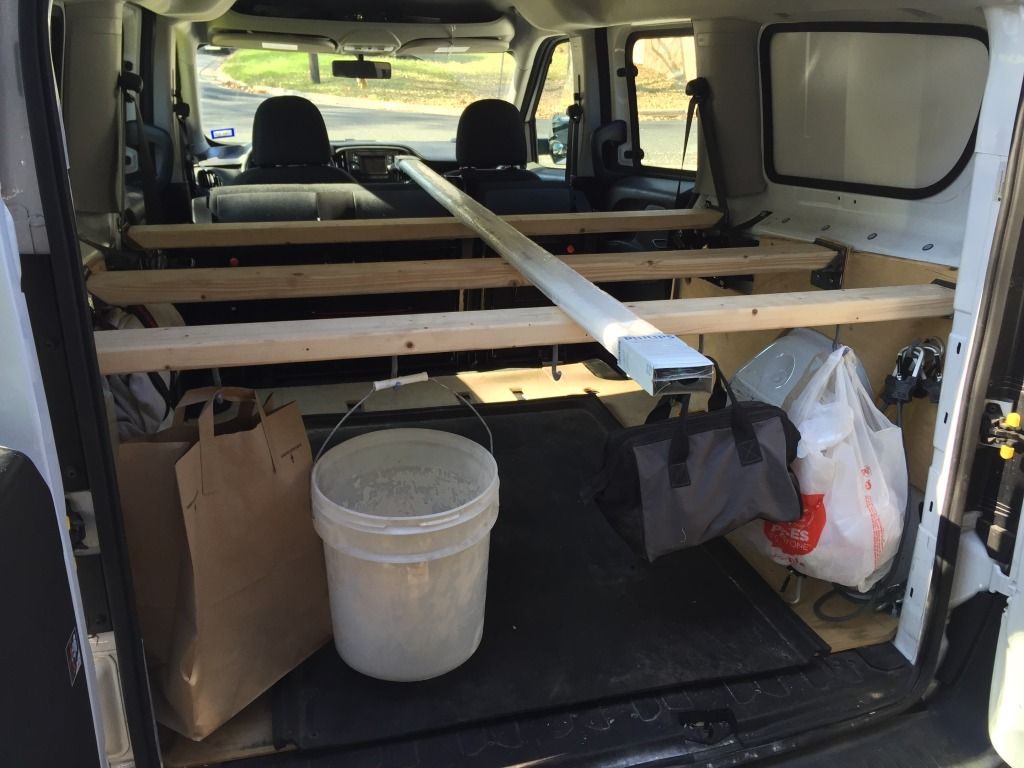 The height of the 2x4 shelf also comes right up to the bottom of the windows, so a carefully draped canvas drop cloth (or cleverly cut sheet goods like plywood) can cover everything in the cargo area, and make it invisible to prying eyes.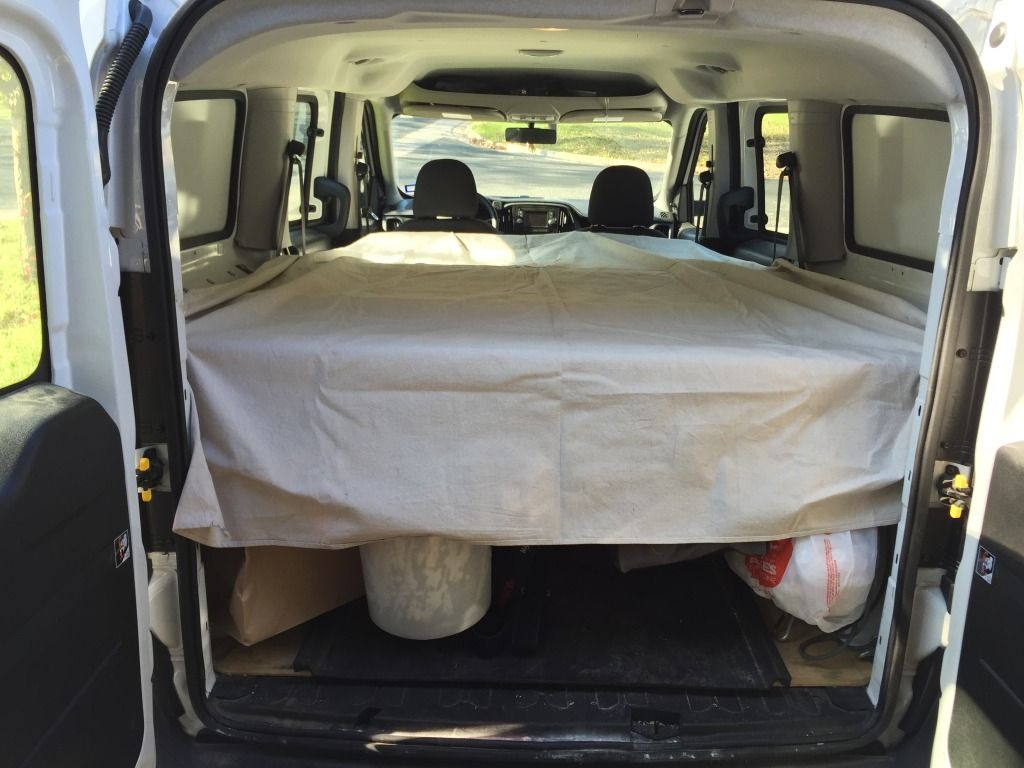 It also means small things like tools can be put on the floor, while larger things like ladders, sheet goods, lumber, coffee tables, etc can go on the shelf above, and the small stuff can be accessed independently of the large stuff.
Also, the forward-most 2x4 lands directly behind the backseat, when the seat is set up for sitting, so one could carry a driver, 4 passengers, and still smuggle things under the drop cloth in the back.
Next steps: I'd like to figure out some kind of hinged or collapsible pieces to replace the 2x4, that would be easy to store off to one side when not in use. I am also considering gluing a bunch of old newspapers and cardboard to the drop cloth, so I can make it look like the van is full of garbage.
That's all I got for now.