Discussion Starter
•
#1
•
I drove the mid roof 1500 Transit with the 3.7L engine today.
Ergonomics from the drivers seat was comfortable.
Making a U-turn was as good as the ProMaster. Way better than my pickup truck.
Engine did the job.
But when I searched for some rough streets in town, and some speed bumps, it wasn't very good. Rode hard and rear axle kicked me pretty hard. Felt like I was driving a 3500, not a 1500.
I reset the gas milage average and got 14 mpg on a short spin in the city. Not very good. My 5.3L V8 truck does better than that. Yikes.
The headroom in the back was really bad. I could not walk around back there without a severe neck ache. I'm 6'2. The van had the wood/rubber flooring. It felt more like 5'10 head room under the roof ribs. The roof was more domed too. Lower near the sides.
After I got home I looked back at some photos the wife took when driving the ProMaster and Transit. It gave me a chance to compare the steering wheel position differences. Thought some might enjoy seeing these.
I still have to wait before buying, so all I can do is dream about my new ProMaster for now.
FYI, the Transit steering wheel is pulled out all the way.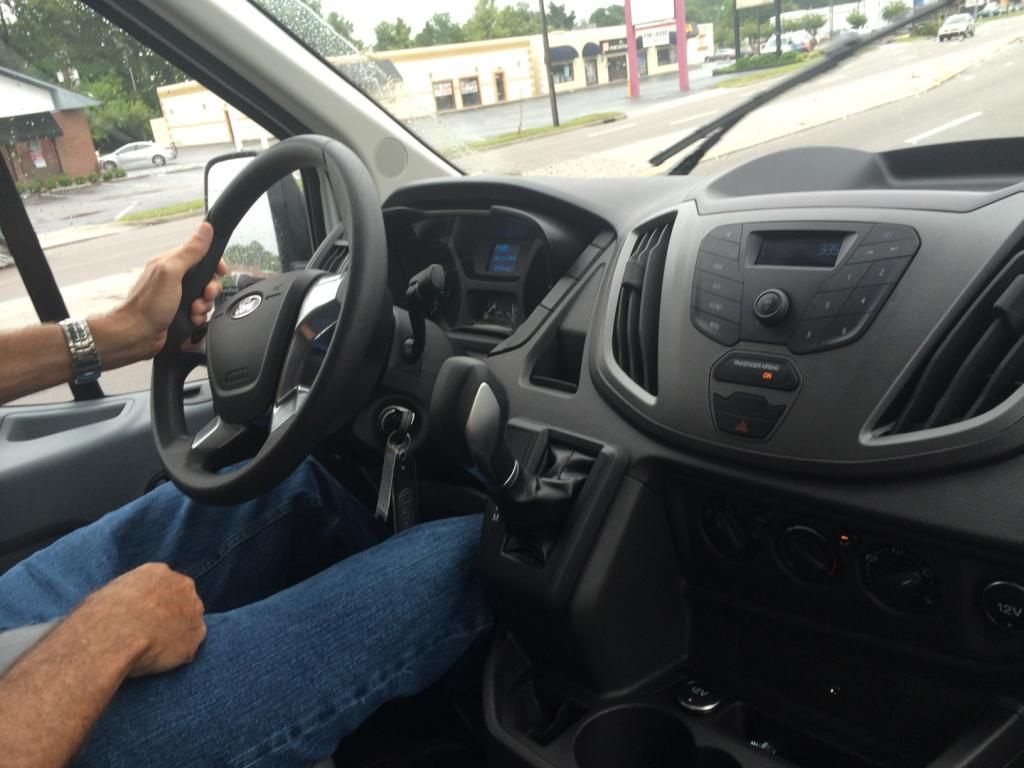 The reach to the steering wheel actually looks less on the ProMaster in the photos. Funny how the closer wheel gets ragged on by some, just because the angle of the wheel is slightly different than normal. I think its just fine.