Discussion Starter
·
#1
·
310 watts of solar, 2,000 watt inverter, 2- 100amp LifePo4 batteries.
I think I want shore power separate from the 12v solar system to power the roof air and a few outlets just for simplicity. The biggest power hog will be the Eccotemp 2.5 water heater with it's 1440 watt element, so it will plug into inverter when rolling, and plug into shore power outlet when at campgrounds.
I have looked at a bunch of wiring diagrams, and have not found one to match what I think I need. I am confident doing general electrical work, have put in two independent solar systems on other campers, but am not too confident on building a system from scratch.
So far I have:
150 amp battery isolator
12 led puck lights
2 led reading lamps
2 dimmers for pucks
Progressive Dynamics Power control Center fuse box
12v iceco fridge/freezer
diesel parking heater
Renogy Voyager 20amp charge controller
inline fuses & disconnects
10ga Anchor wire for solar panels
4ga for batteries
As to the Battery to Battery charger....what size? They start at 20amp, and go up to 60+amp. Bigger is most likely better/faster, but the larger one's seem to be overkill?
This diagram is close....good enough to work with/modify?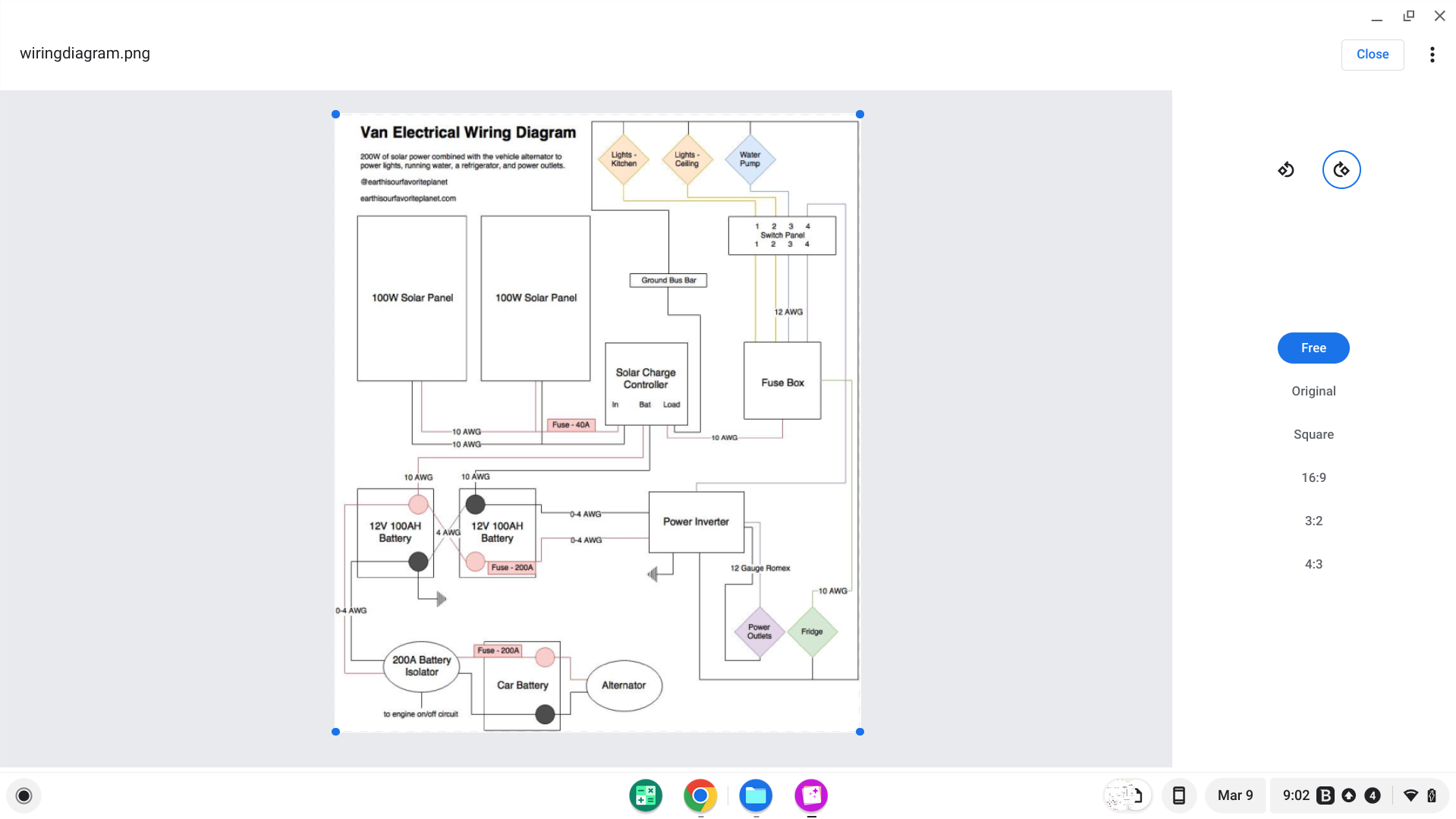 Ok, go slow with me....
"Mongo not no how 2 spel,...Die AH Gram"