As you may have noted from my build thread, I have a full "basement" with drawers under the rest of my build.
I have built drawers and they do go between the wheel wells. The drawer space provides for two 24" x 96" areas, plus another drawer area out the passenger slider.
Rear drawer area: (table stored on one side in this picture... usually another drawer)
Drawers are 2' x 4' and the front drawers slide in in front of the back drawers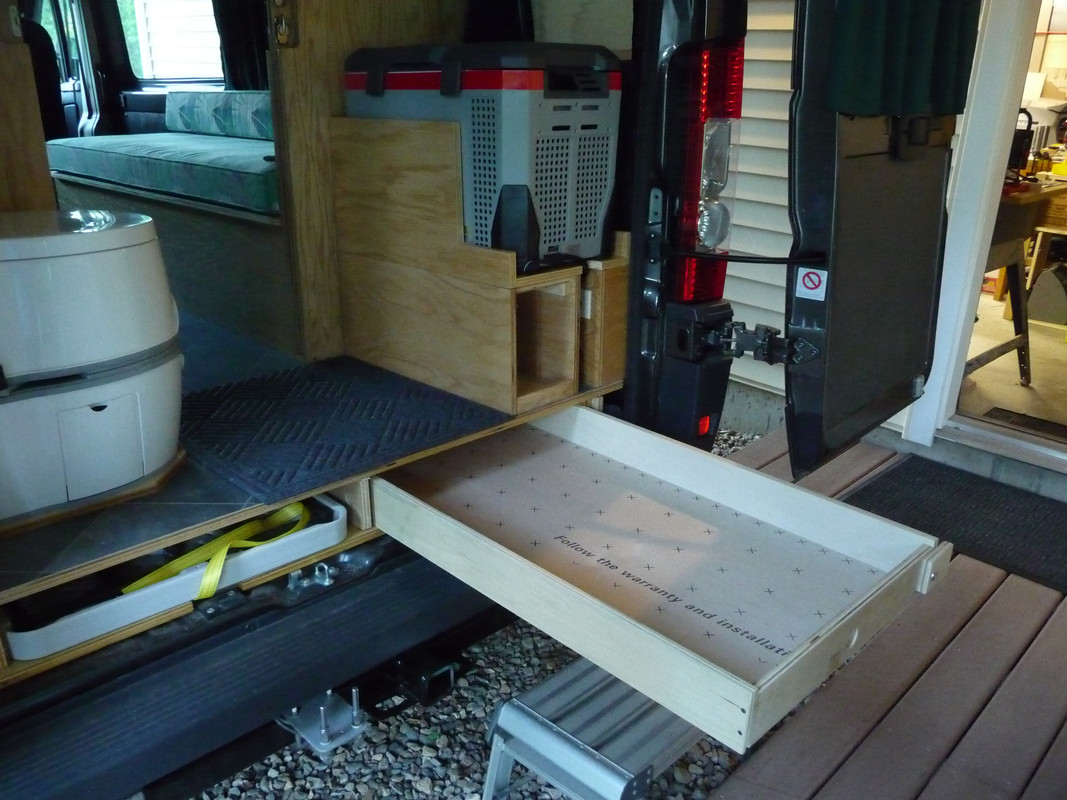 Side door drawer and storage space: (15" x 48" drawer) the space to the left of the drawer is where we keep two folding camping chairs.
Obviously, these drawers are NOT 12" high. The joists are 4 1/2", so the drawers are a bit less in height.
An added benefit of the extra 6" in floor height is that the couches are only 14" high plus 4" cushions, making the seating height 18" which is what most standard seating is!
The amount of additional storage space is really useful to us, and at 5'5", we don't miss the overhead space. This storage allowed us to make much shallower upper cabinets for a wide open feeling inside the van.
I realize that this is not exactly what you're thinking about, but it may spark some ideas for a drawer-ed area in your build!