2014, 138WB, High Roof, Gas, SW MT
Hi,
Looks like we are off to the Dempster highway again, and based on the tire problems we had last time and our recent two tire failure problem in Iceland, we are adding a rear door carrier for a 2nd spare.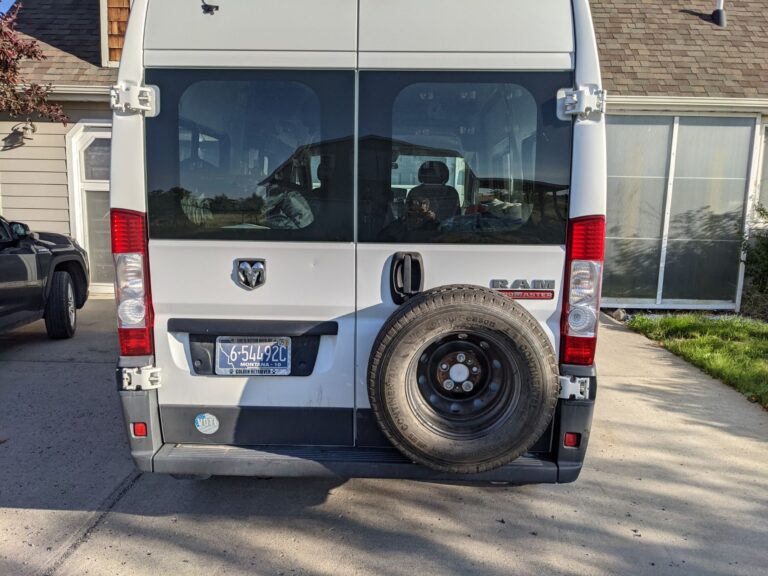 Its pretty simple - there is a plywood reinforcement glued to the inside of the door, and puck like gadget glued to the outside of the door. Three bolts with heads on the inside go through the inside plywood reinforcement, then the door skin, then the outside puck - they extend far enough beyond the puck to hang the spare on.
The tire is mounted vertically such that it is just a touch off the bumper and a spacer fits between the bottom of tire and bumper such that you can close/open the door easily, but close enough so that the bumper takes some of the vertical load - particularly for heavy pothole hits.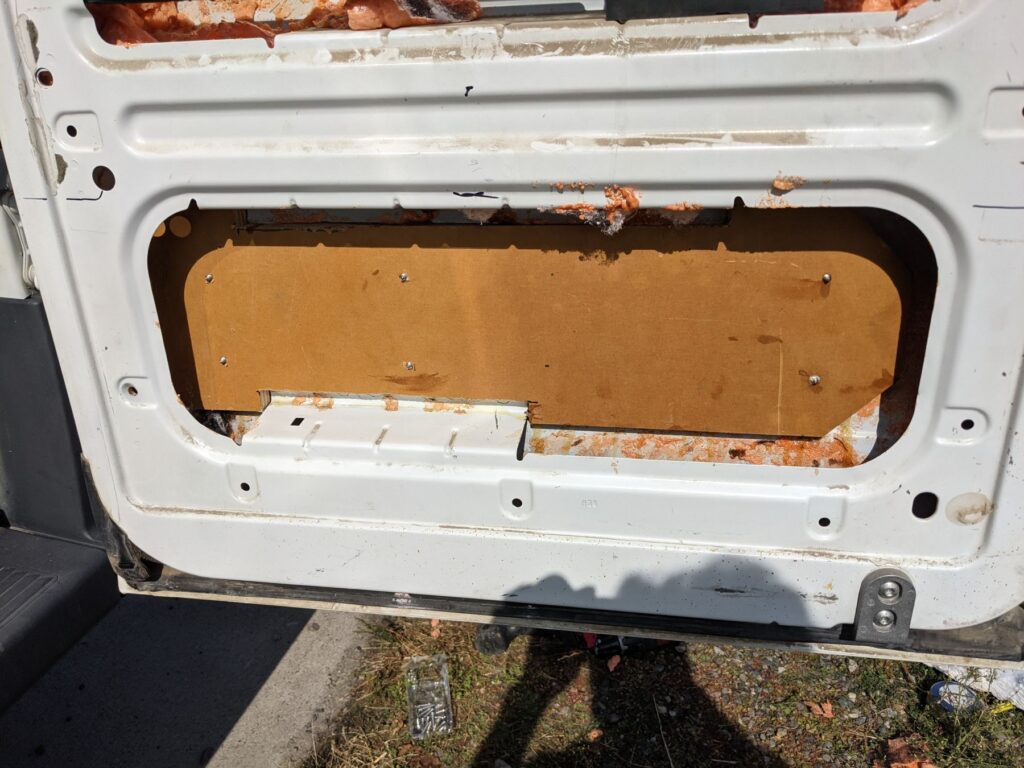 Inside of door plywood reinforcement.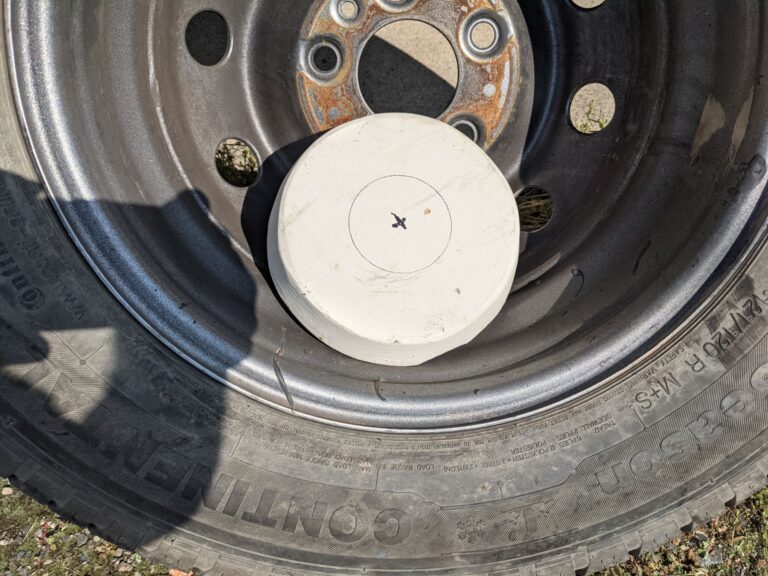 The puck that fits on outside of door.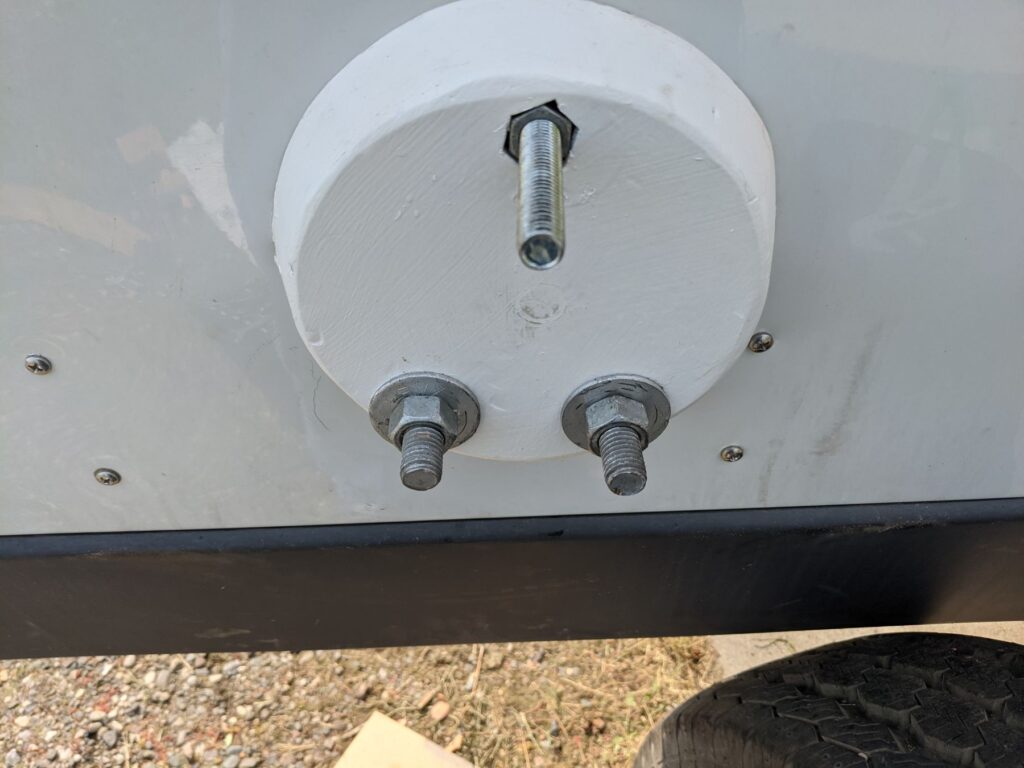 Two 5/8 inch bolts and one half inch bolt support the tire. The puck thickness is such that the tire just touches the door sheet metal, which makes it more stable.
It would have been nice to mount it on the left door, but we did not want to get into moving the license plate holder and light.
The tire is flipped so that the deep part of the wheel dish faces inward. This has pros and cons. It reduces the overhang and gets the tire support point to only 1.5 inches from the door skin. But, you lose access to the tire inflation valve. We thought the better load path as worth it.
Total cost was about $20
-- with some parts in hand already
It seems very robust to me, but the real test will be on the Dempster.
More detail
on my website...
Too late for us to change much of anything, but I'm interested in any thoughts for improvement - or, disaster predictions
Gary