Discussion Starter
·
#1
·
Caution: I would not do this if I had ever stored anything under the vinyl strap. The strap needs to be virgin tight, or at least I think it should.
First, buy this $10 mirror from Amazon. It is light plastic, but reflection as good as glass.
https://www.amazon.com/gp/product/B0083WGFEW/ref=oh_aui_detailpage_o02_s00?ie=UTF8&psc=1
Put a piece of poster paper behind the strap:
Cut another piece of poster board to the size of the mirror, then cut out a hole with rounded corners that will be the resulting mirror. Leave about an inch margin on three sides and make sure the round hole in the mirror is covered on the 4th side. Cut carefully around the corners because you will be using the outside piece.
Inside piece on mirror: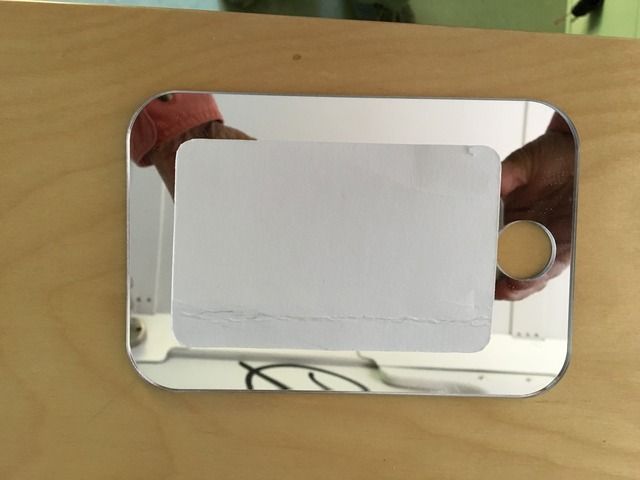 Outside piece taped onto visor. Note that it sticks out a bit on both sides. Actually, I inserted the mirror, lined it up straight, taped the template using the mirror as a guide, then removed the mirror: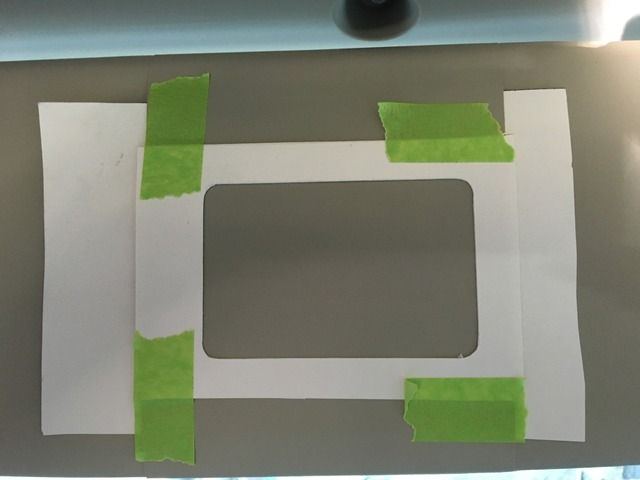 Now the fun part. Using an X-acto knife, cut the vinyl from the middle, being careful not to cut through the poster board backing: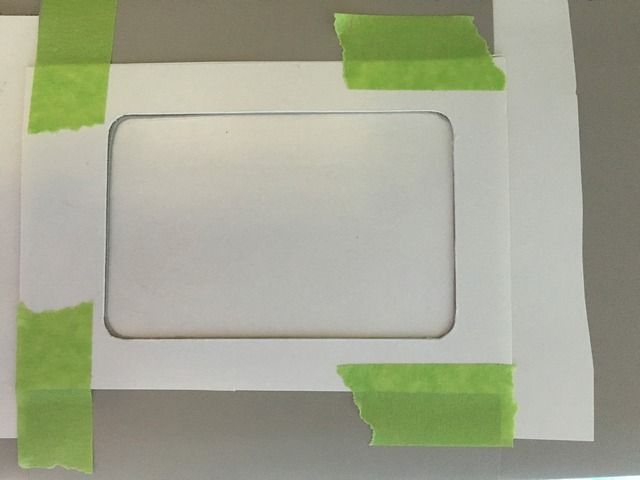 Then the really fun part. Remove all the poster board and insert the mirror. Yes, it protrudes a bit on both sides. If that ever bothers me, it will be easy to tape over. I learned from experience that it would be quite difficult to remove if it did not protrude. I also notice a bit of slack on the bottom edge. I will fix that with a dab of double stick tape (not VHB).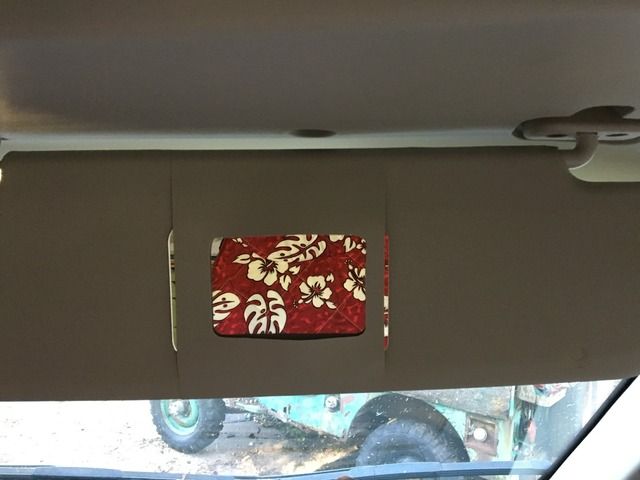 Save the scrap. Some day I may want a small piece of vinyl that matches the cab interior.