The air conditioning question is answered in post #11, but perhaps not so clearly.

Rough numbers it will take ~ 1 kW to run your air conditioner, so in 8 hrs,

( 8 hrs) x (1000 watts) ~ 8000 watt-hrs or 8 kW-hrs.

To recharge in for instance 3 hrs from an aux alternator / 300+ amp size but I am not sure if this is viable for full time / daily use.

It would be straightforward to do this in 2 hrs from an EV charge station if you have those in your area.

Implementation of the hardware do this is in the $10-15 K range.
Just wanted to say, my Dometic Penguin II draws between 180 amps on startup(even with Soft Start) to 150-170 amps steady with humidity @ 50% or less. I think/know it would not be less in humidity above 50%. I have a large battery bank and 1375 watts of solar. I think the estimates of power usage I see on the forum are low and not in line with what everyone is throwing around.
Another thing I have noticed is the reluctance to use evaporative cooling. In the Southwest and Mountain States we run a portable 1300cfm evap cooler at less than 50% humidity and below 100⁰f and usually cools to a 30⁰f deltaT.
Decent evap coolers however can use 1-1.5 GPH of water.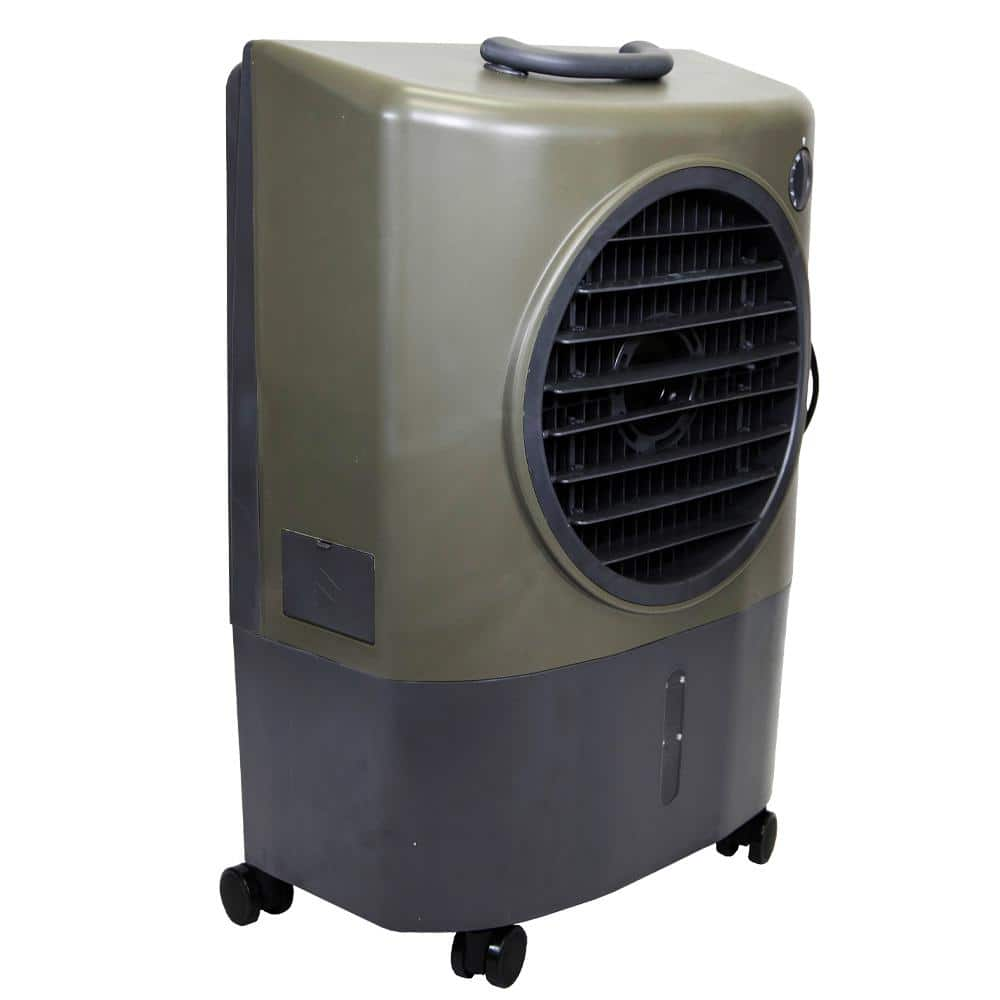 The Hessaire 1,300 CFM Evaporative Cooler is compact in size, pleasing in aesthetics and the performance exceeds coolers of a much larger size. This performance is achieved through expanding air-intake
Wide base, holds 4--5 gallons. Lives in our cargo trailer until we need it in the van or caravan tent.
Skip the Durango model. Piece of garbage.